Top Stories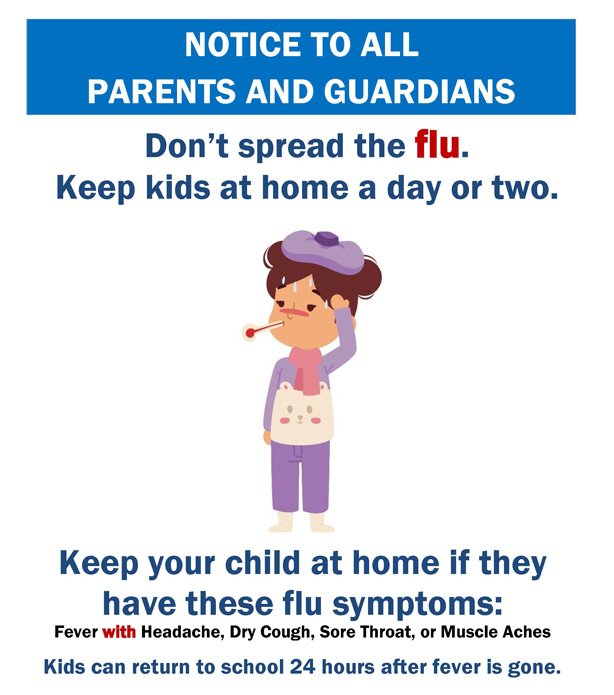 Edinburg Parents,
Student absences, especially at the elementary level, is steadily becoming a concern as the number of absences continue to rise. The illnesses are not just one virus, but a combination of a variety of symptoms and confirmed cases of strep, and influenza A and B.
We are urging parents to keep their children home if they are sick, have a temperature above 99.5 degrees, experience flu-like symptoms, complain of body and/or head aches, or have severe sinus congestion. If your child has a fever today, please don't send them to school tomorrow. If you have to give your child Tylenol to get through the day, please don't send them to school. If they experience vomiting, diarrhea, or severe sinus congestion today, please don't send them to school tomorrow.
We are working with our teachers, students and custodians to wage war against these germs in our building.
We ask that parents monitor all symptoms. We will continually disinfect our building and monitor student attendance throughout the coming weeks.
Stay healthy!
read more
On behalf of the students, staff, and administration, we welcome you to the Edinburg CUSD #4 School website. We are glad that . . .